Insole manual: Views
Video
Video Tutorial: YouTube video
Specific view
Click on one of the view buttons to change the view to front, back, lef or right. The image below will show an example to the top view.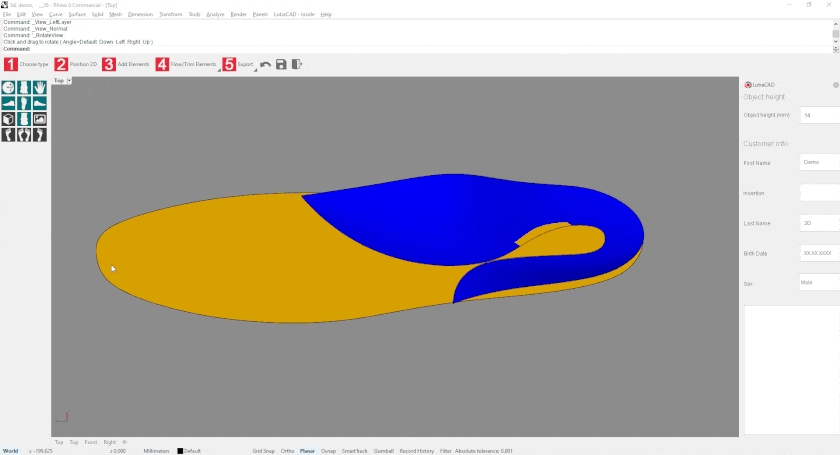 Pan view
Pan the current view.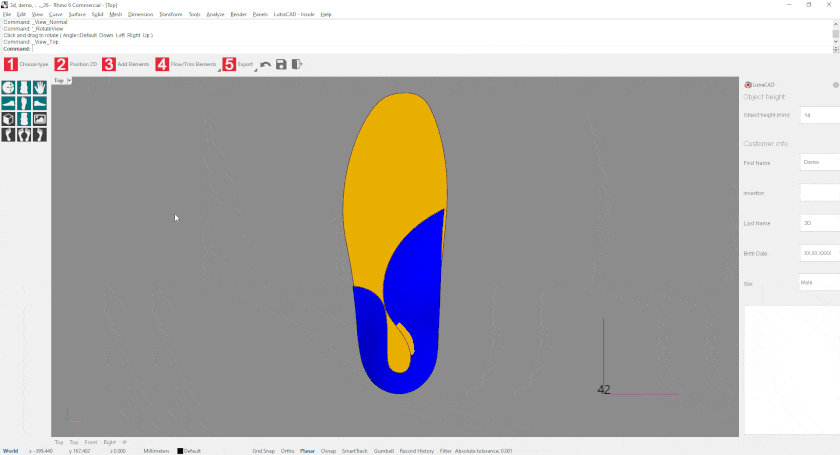 Orbit view
Orbit the current view.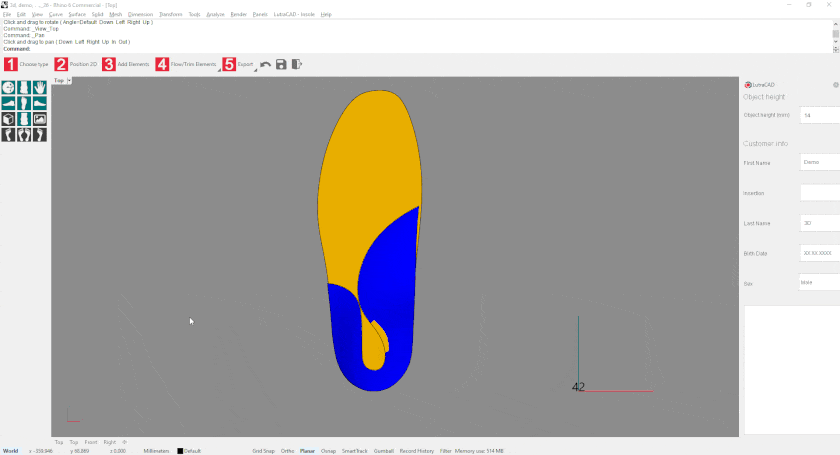 Zoom selection
Zoom so the current selection will be maximal visible.