How to add a photos?
how to add a photos?
You don't have to add 3D scans, you can also add photos and comments to your order.
Time to finish: 5 minutes
Required: Internet connection
Required: Apple ID Required: LutraCAD iPad Scanner
Please note that there is also a YouTube video available for this tutorial.
Step 1
Click on the camera, the left icon for the left foot and the right camera for the right foot. It is possible to add multiple photos.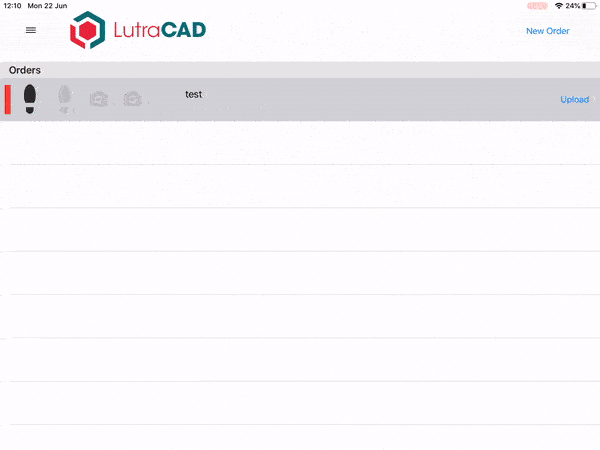 Step 2
Click on the button Photo to create a photo. Now it shows a static photo where you can draw on.
Note: When you don't want to use this photo click on Restart to retake the photo.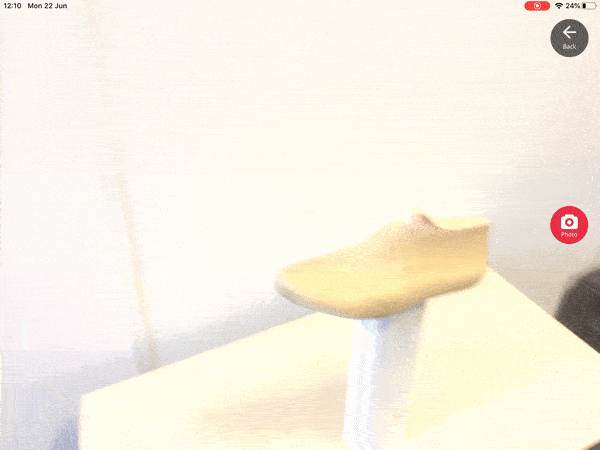 Step 3
Use the toolset on the left bottom to:
Change the color of the line
Change the thickness of the line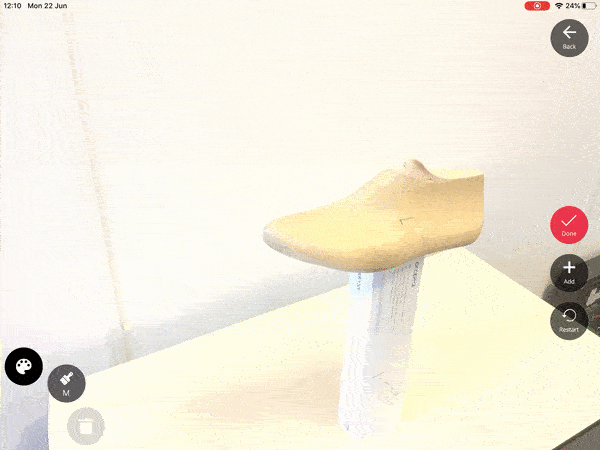 Step 4
When you are done adding notes you can click on 'Done' to go back to home or click on 'Add' to add a second photo.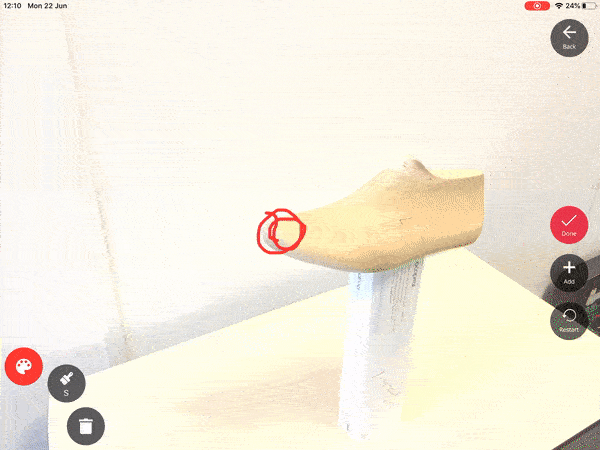 Step 5
Want to preview the photos? Click on the darkened icon to show the photo gallery.
On the right top you can add extra photos or click on the bin to delete the photo.