Does your screen look like the photo below?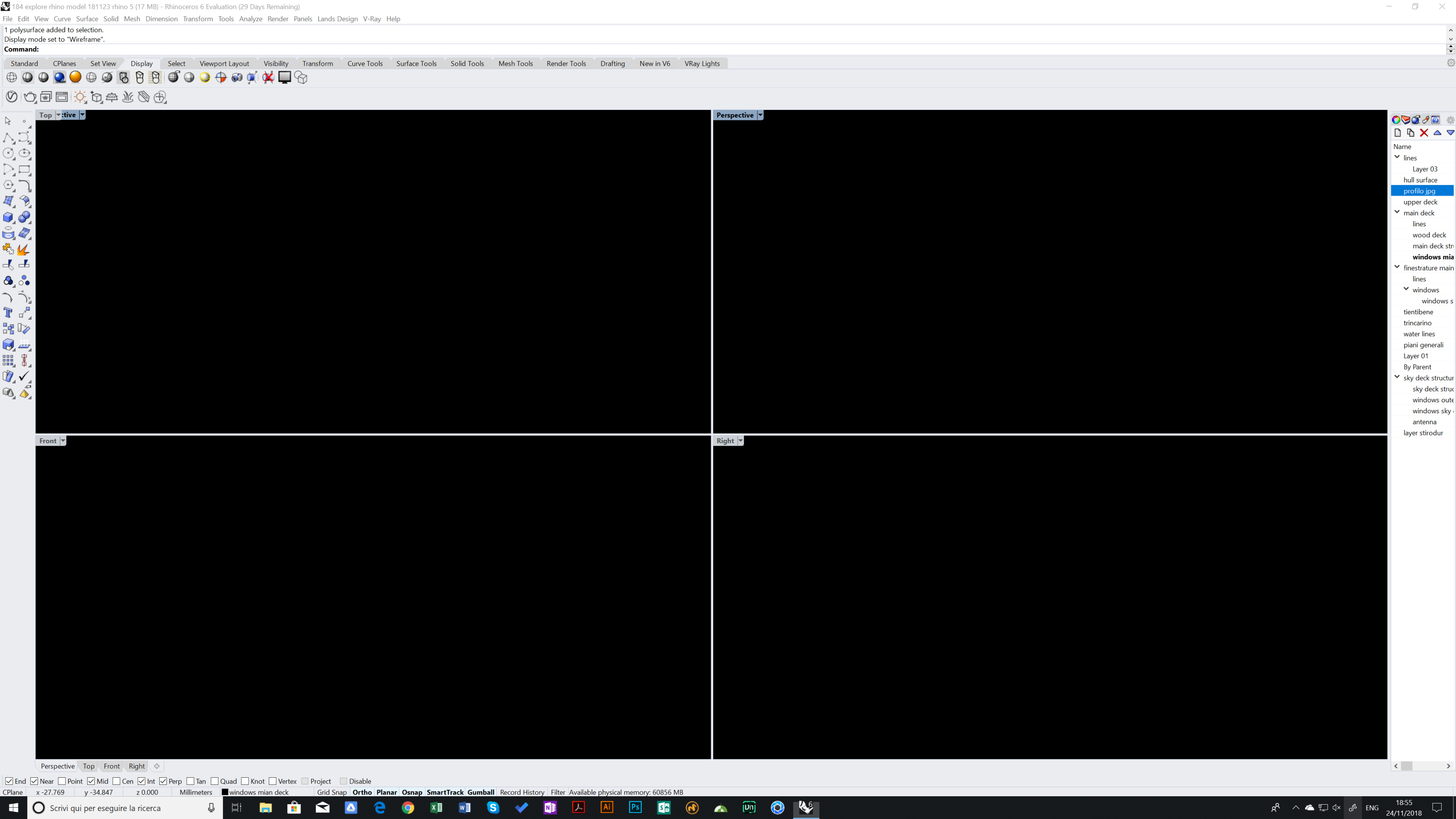 This is an issue with OpenGL and you Graphics driver. It is not able to render specific shaders from Rhino3D which results in black views and sometimes not updating you User Interface.
Try to download the latest version graphic driver. Is it working now?

Is you Windows up-to-date?

Already have the latest version of your graphics driver? Download an older version of the driver. Is it working now?

Next possible solution is to disable "OpenGL GPU Tessellation"

Edit > Properties > View > OpenGL
Uncheck the checkbox "GPU Tessellation"
Does this resolve the issue?

Last solution is not great, but you will be able to work with LutraCAD in Wireframe mode.

Edit > Properties > View > Display Modes > Wireframe > Other Settings
Change the Pipeline from OpenGL to Windows

Please note that using the show left, both an right left mousebutton will not change to normal (rendered) mode. And now you cannot rotate, please use right mouseclick on the desired button to go into translarant (wireframed) mode. And now you can work again.
Dit this not resolve your issue? Please contact us and we gladly help you further.